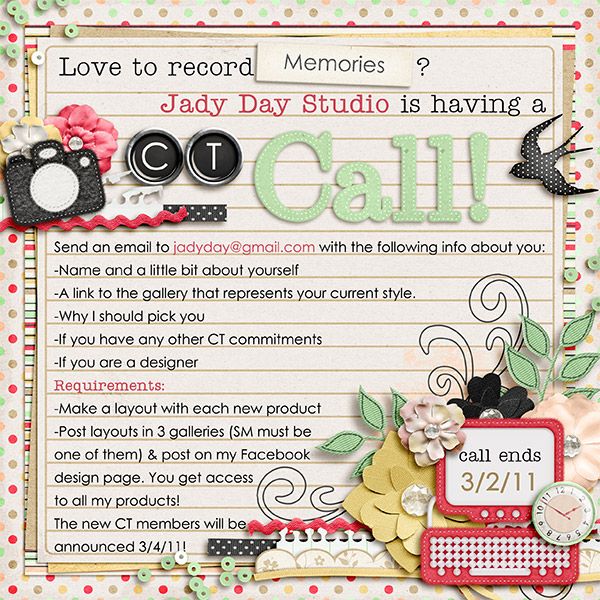 Love to Record Memories?
Jady Day Studio is having a CT Call!
Send an email to jadyday(at)gmail(dot)com with the following info about you:
-Name and a little bit about yourself
-A link to your gallery that represents your current style
-Why I should pick you
-If you have any other CT requirements
-If you are a designer
Requirements:
-Make a layout with each new product
-Post layouts in 3 galleries (SM must be one of them) & post on my Facebook design page
-You get access to all my products!
The new CT members will be announced 3/4/11.
Call ends 3/2/11.