Soooo excited to be open and I have received sooooo many messages from people with the sweetest comments about my return to designing. Thank you all so much! I just want to give you all a big huge hug! :)
Day 2 and the celebration goes on! Remember,
all products in the shoppe are 35% OFF!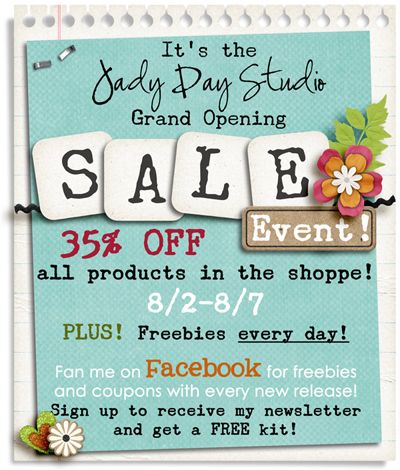 And are you ready for digi freebie #2? Well, here it is! Lately it seems that all my layouts have little wordbits here and there and I love that. It adds an extra touch and detail to the layout. So what I have for you today is a pack of 34 word bits for different occasions and types of layouts! I hope they are as useful to you as they are to me and that you have a wonderful time digiscrapping those memories.
Note: download links are no longer through mediafire. They are from my shoppe. So hopefully you won't have any problems downloading! :)
Sorry, download has expired