Hello digiscrappers! I hope that all of you are having a wonderful Black Friday! Yeah!!!
I'm here to show you my new (and special Black Friday edition) release and let you know about the amazing events happening this weekend at Scrap Matters!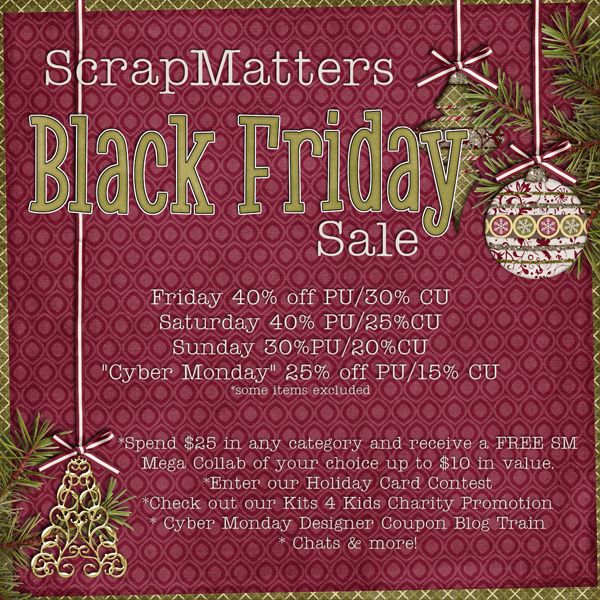 And if you loved my last grab bag, I think you will love this one too!
Special Edition Black Friday Grab Bag - 70% OFF!!!

And here's some gorgeous layouts my amazing creative team did to inspire all of us!
Want to see what's inside? Here's the exclusive reveal!
You get the whole shabang for an amazing low price!!!
And while you are out and about shopping, or shopping online, I really recommend Shelstring Jewelry for some fabulous Christmas gifts for yourself or a loved one. And she's doing a giveaway too! Just totally fabulous!

I hope you have an amazing Black Friday weekend! Have fun capturing and celebrating, treasuring and remembering. Hugs!!