Well I am posting this a little (a lot!) later because holy moly this day was super hectic and stressful for me. But alas...I have come into the forum to post the one thing that's been on my mind to do all day and that I am so excited to tell you about. This week, I paired with two terrific designers, Amy Stoffel and Suzy Q Scraps! Check it out! :)
and...
BOTH 20% OFF through the 23rd!
Plus here's a bonus! Get the Family Reunion kit and
get the Family Reunion Add-on FREE!!!
It will be automatically included with your downloads! :)
And check out the gorgeous layouts and hybrid project the ScrapMatters Girls and Amy's CT did for our inspiration! :)
Using Away to Grandma's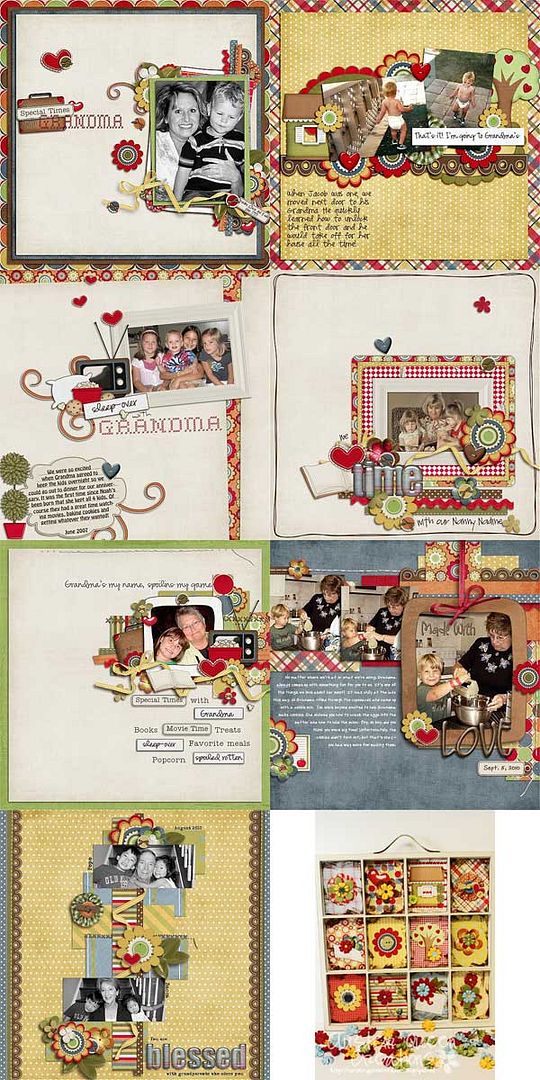 Using Family Reunion
Have a great time digiscraping those memories! :)