Hello digiscrappers! Happy Friday! I can't wait to show you what I have for you today so let's get right to it, shall we?
Summertime Fun - On Travel, the third kit in my Summertime Fun Collection! 20% OFF through the weekend!
Are you "leaving on a jet plane"? Packing up the van for a road trip? Wherever your travel plans take you, don't forget to add this kit to memorialize those wonderful family memories. The gorgeous colors in this kit coordinate with the other kits in Jady Day Studio's "Summertime Fun" line. With both a retro and modern feel, you'll see lots of rich red, turquoise, yellow and orange. The elements include a huge assortment of basics like frames, journal tags, flowers and ribbons, but with extras for your travel pages like arrows, a car, a gas pump, passport, plane, suitcase, speed limit, interstate and highway signs, and so much more. Add in a full, fun alphabet and you're on your way to many fabulous pages. Make your memories, but don't leave home without this kit!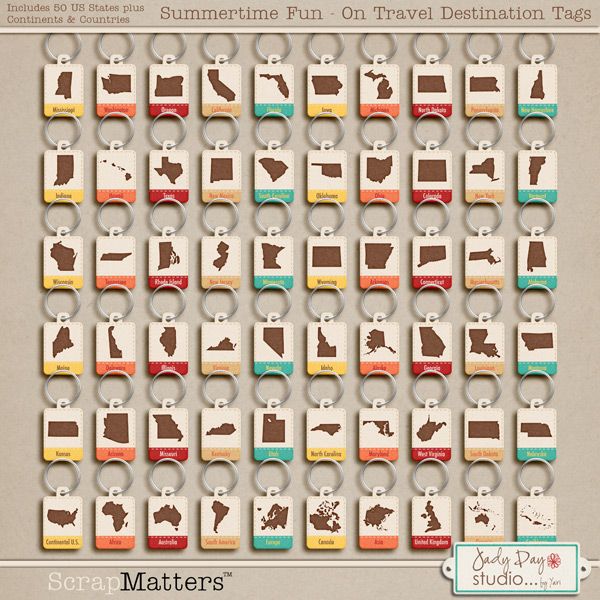 Save Big when you buy the bundle!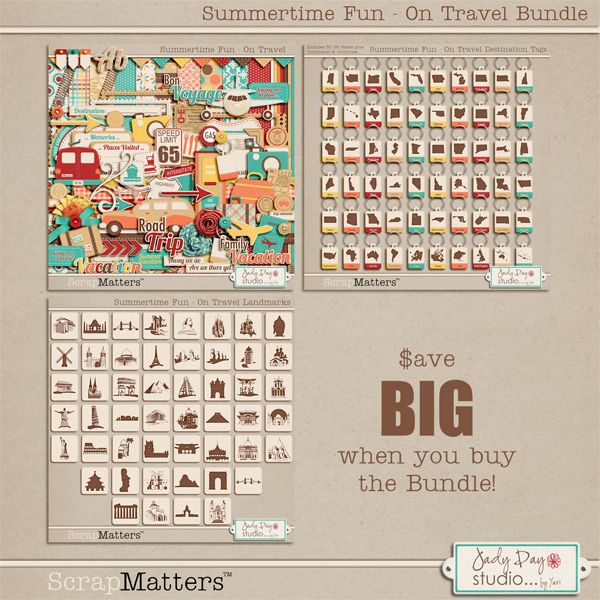 And here's some gorgeous inspiration from my Studio Babes and the SM Creative Team:
And finally, because I think it is long overdue, here's a freebie for ya! Available in PSD and TIFF! (If you already grabbed it and it shows only the TIFF file in the folder, redownload it cause I updated the link which includes both PSD and TIFF) And available ONLY this weekend! After that it's going in the shop.
{Sorry, download no longer available}
I Hope you have a great weekend and thanks for looking! Hugs!

~Yari